Nepal is renowned for its stunning Himalayan treks, offering a plethora of options for both lengthy and short trails. While the former requires greater physical endurance and longer days, the latter can be completed within a week and are comparatively easier. One such short trek that has been gaining traction recently is the Khumai Danda Trek or Machhapuchhre Model Trek or Great Machhapuchhre Trek, which offers an unexplored experience, despite being nestled near the well-trodden path of Mount Machhapuchhre. Unlike the busy Poon Hill and Mardi Himal trails, Khumai Danda is relatively unspoiled and less crowded.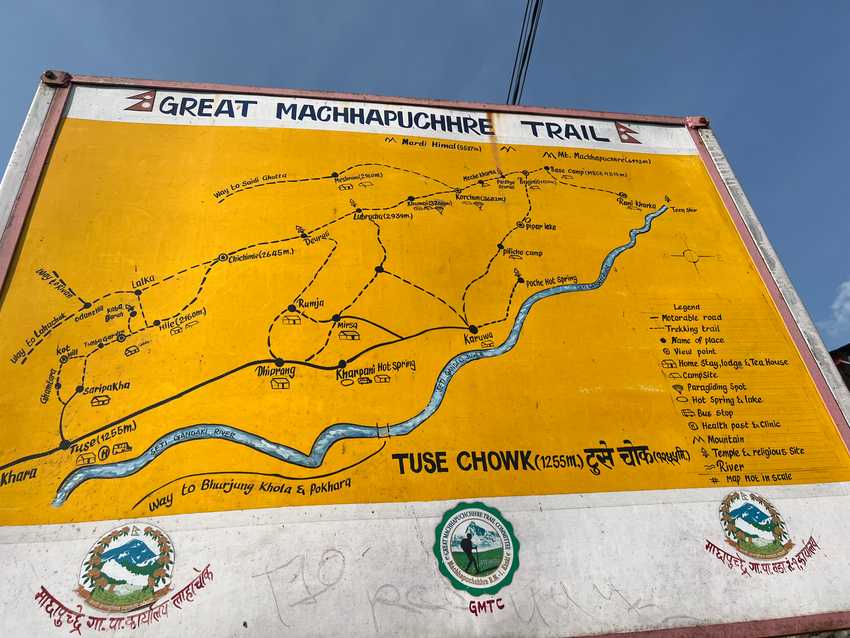 In this blog, we will cover everything you need to know about Khumai Danda Trek, a popular short trekking destination in Nepal for 2023. From the itinerary to helpful tips and a list of things to experience during the trip, we've got you covered. Be sure to read the complete blog to make the most out of your Khumai Danda Trek experience.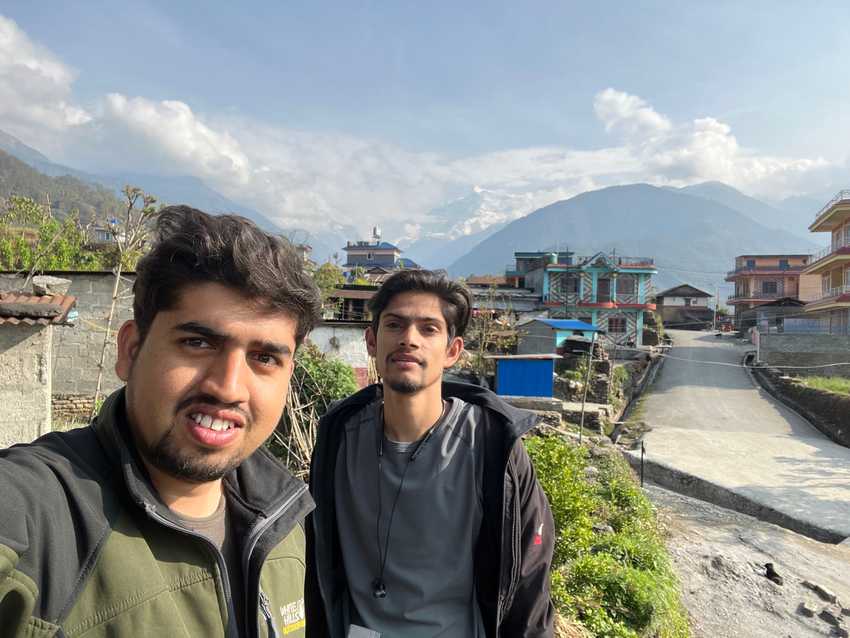 Highlights of the trek
You can relish the breathtaking panoramic views of Mount Machhapuchhre (6993m), Annapurna (8091m), and Mardi (5587m) during your trek
Embark on a trekking adventure through natural, unspoiled trails
Witness stunning sunrise and sunset views from Korchan (3679m)
Immerse yourself in the warm hospitality of the locals and explore their unique culture during your trek
Location and Altitude of the trek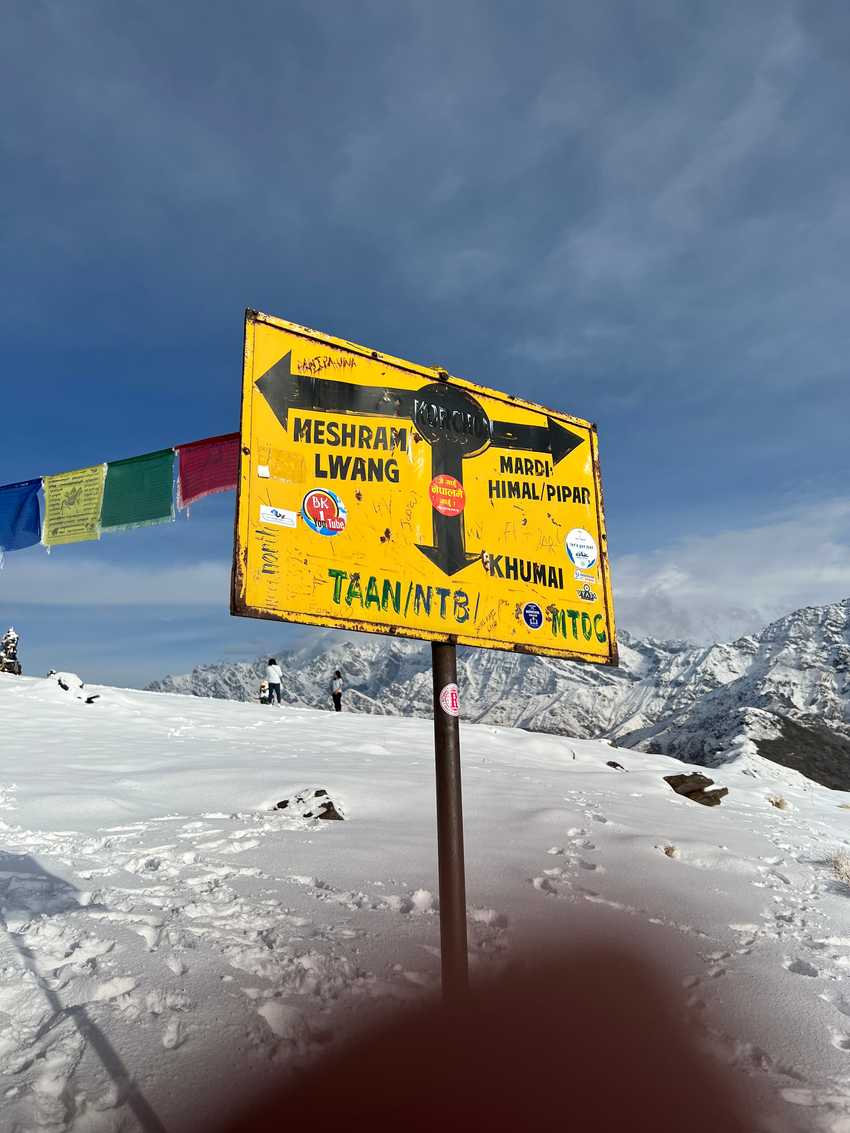 Khumai Dada is located at an altitude of about 3245 meters above sea level. It lies to the north of the Ghachowk Village of Kaski district in the Annapurna Conservation region. Located at the base of the south face of Machhapuchhre, the hill is also a part of the Machhapuchhre Model Trek. Being situated at the base of Machhapuchhre, the vantage point of Korchan (3679m) offers astonishing views of the Himalayas and sunrise.
Is a guide required to go to Khumai Dada trek?
More frequently, many trekkers started visiting Khumai Dada, we won't be needing a guide to go to Khumai Dada.
How difficult is the Khumai Dada trek route?
The trek is a relatively moderate to easy trekking route. The route mostly goes through grasslands and small hills. It has a maximum elevation of 3769m.
Itinerary
Day 1
Drive to Ghachowk:
The trek begins with a 45-minute drive from Pokhara (Hari Chowk) to Ghachowk Ghachowk, which offers stunning views of the Himalayas, is situated along the way to Khumai Dada. Don't forget to enjoy the breathtaking vistas of Machhapuchhre, Annapurna, and Lamjung Himal from Ghachowk.
Trek to Khumai Dada(3245m):
The trek from Ghachowk to Hile Kharka takes about 3 hours and is an easy walk. After lunch in Hile Kharka, we'll head towards Khumai Dada, walking mostly through the forest. This part of the trek is a bit more challenging, with narrow paths covered in grassy hills. It took us 4 hours to reach Khumai Dada which was a bit challenging. However, the stunning views of Machhapuchhre, Dhaulagiri, and Annapurna make it worthwhile. As you walk past Samsur Deurali, you'll finally arrive at Khumai Danda, located in the shadow of the magnificent Machhapuchhre Himal.
Night Stay at 360 view Hotel, Khumai Dada:
After a 7-8 hours trek, we arrived at Khumai Dada by around 5:00 pm in the evening then halted at 360 View Hotel, Khumai Dada. We had evening snacks and then dinner. We started planning for the next day short hike to Korchon. We slept early after dinner.
Day 2
Early morning Hike to Korchon(3679m): We will start early in the morning at around 4:30 am with a short hike from Khumai Dada to Korchan, where we'll take a break to appreciate the breathtaking scenery. Korchan Hill is a stunning viewpoint at an elevation of 3679m, known for its spectacular sunrise views of the Annapurna Himalaya ranges and valley views.
By starting early we will ensure that we don't miss the stunning view of the himalayas.
Trek back to Khumai Dada and then to Ghachowk After enjoying the breathtaking view in Korchon we will trek back to Khumai Dada. After having breakfast we will trek further down to Ghachowk.
Drive back to Pokhara After reaching Ghachowk, we will catch a bus and Drive back to pokhara. With this we will conclude our Khumai Dada Trek.
Budget
Budget: Rs 4000
Pokhara - Ghachowk: Rs150
Breakfast: Rs 100-200
Lunch @Hile: Rs 400(veg) Rs 600(non-veg)
Khumai Hotel Package: Rs 2000
(Return) Lunch @Hile: Rs 400(veg) Rs 600(non-veg)
Ghachowk - Pokhara: Rs 150
Helpful Contacts
For more details contact:
Top View Green Cottage, Khumai
Narayan gurung : 9806509377
Khumai Trekkers Home
Saroj Gurung: 9804165501 Laxya Gurung : 9824160885
Hotel Heaven Peace
Ashish Pun: 9806636189 Ishwor Sunam : 9813503704
Machhapuchhre Green Cottage
Sanjay Thapa : 9826663891 Naran Gurung : 9806509377
Machhapuchhre Maroon Cottage
Ashik Pun : 9824147056
Machapuchre Village Inn
Kaji dai : 9816652696
Gallery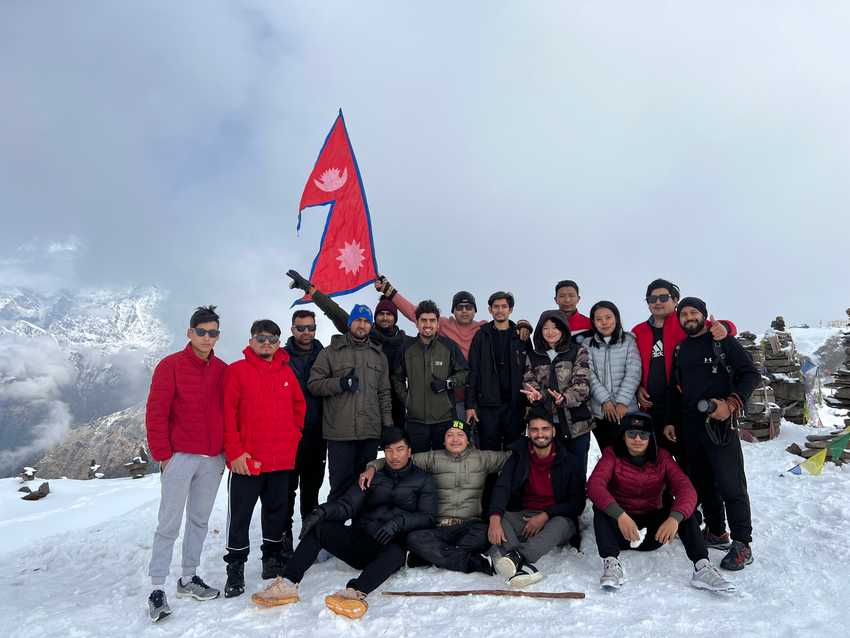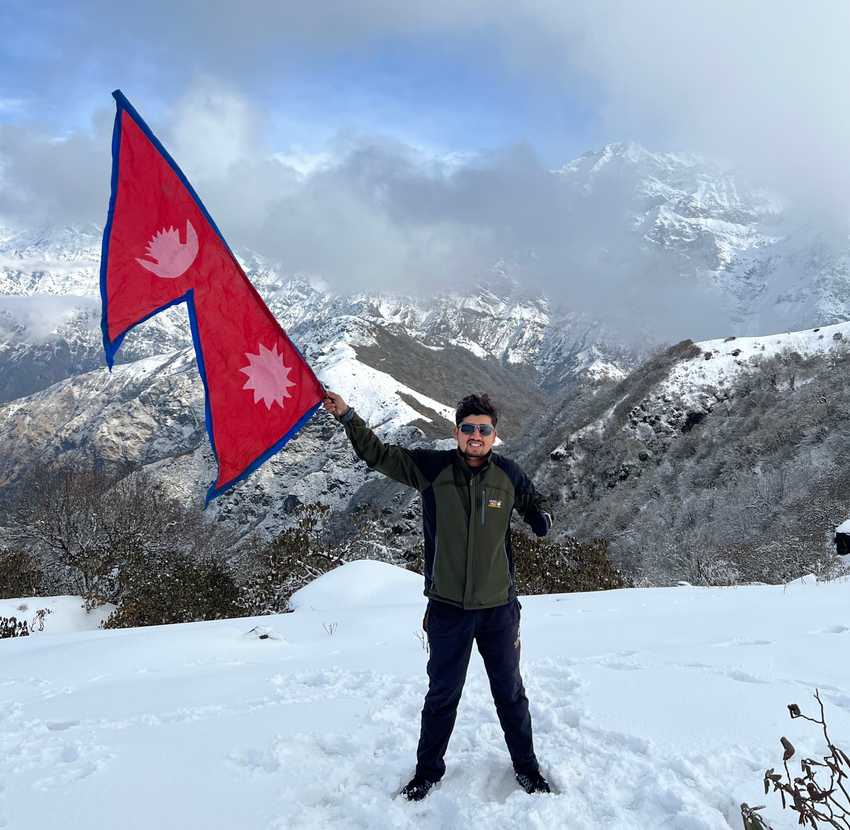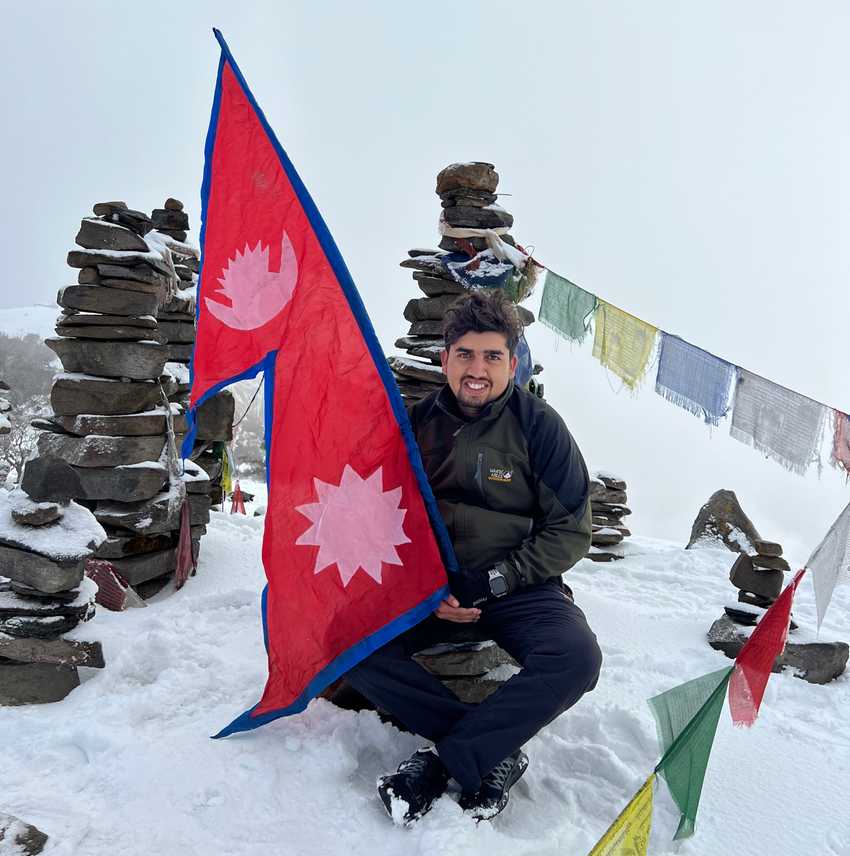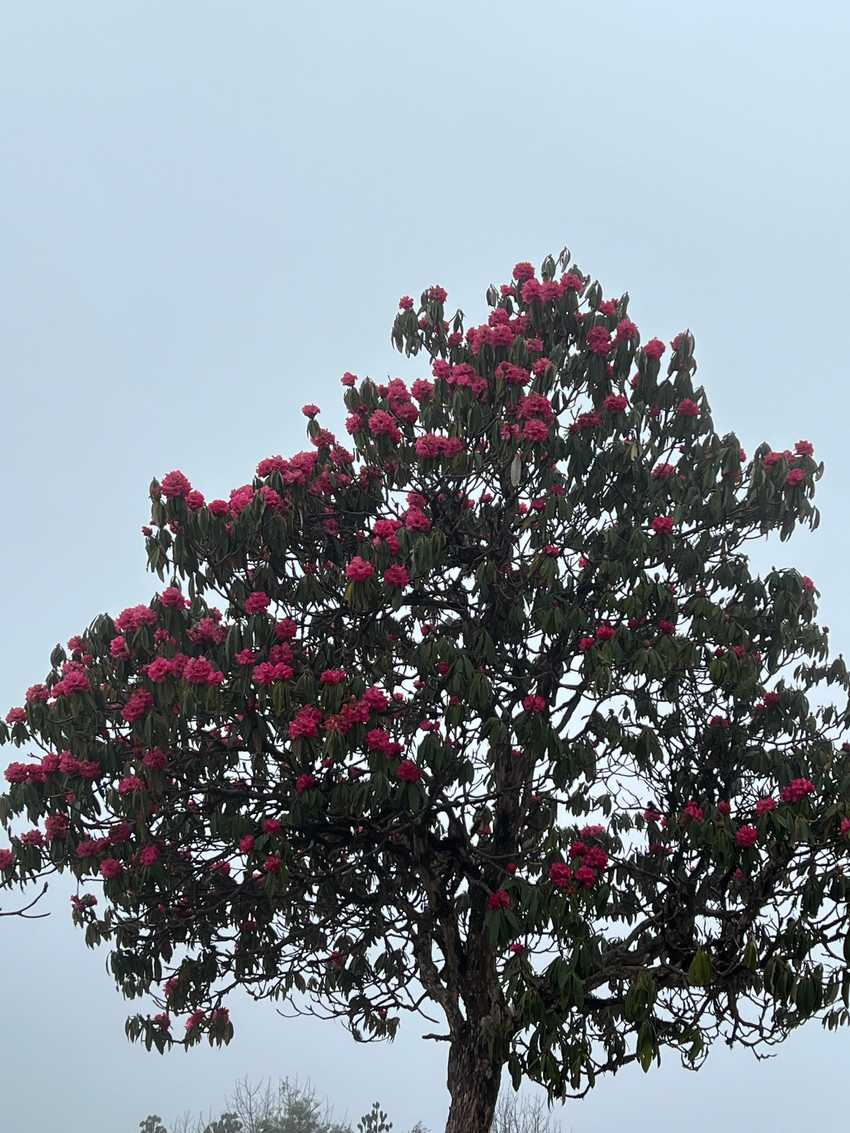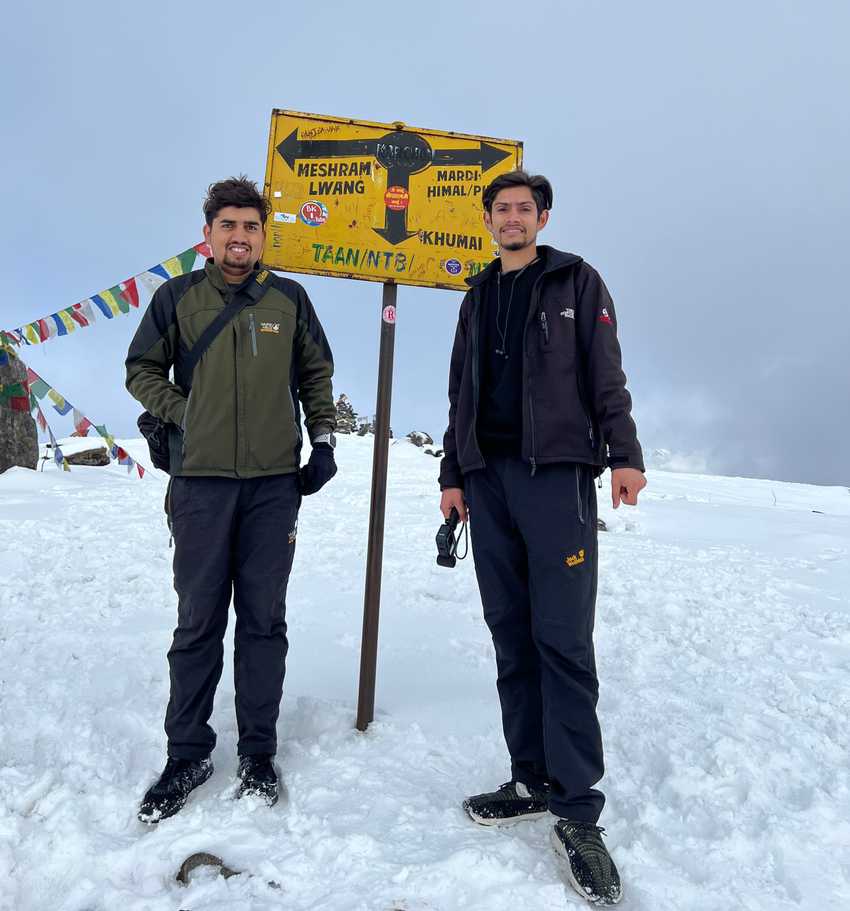 Trekkers
Checkout Vlogs
If you would like to have a well-managed Khumai Dada trek with professional guides, you can contact us for further details.